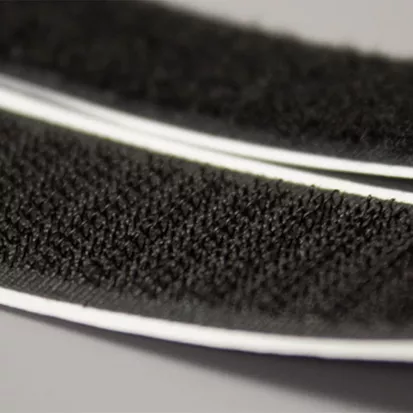 Close up of hook and loop tape
Need help?
If you you have any questions or queries please contact us on 0800 612 9266 or email us at info@bigartandbanners.com. Our team of banner experts are standing by to help!
Alternatively, depending on your requirements and chosen product we also offer a range of other installation accessories that may be suitable, including hook bungees, ball bungees and magnetic tape. Be sure to also check out our great range of large format printing services including PVC banner printing, mesh banners, roller banners, fabric banners, banner frames, flag printing, board printing, pop up stands, poster printing and vinyl printing for walls, windows and floors.
Hook and Loop Tape FAQs
What is hook and loop tape?
Often known as Velcro, hook and loop tape is a two-part fastening system with a "hook" side (consisting of rough, rigid loops) and a "loop"side (consisting of soft, fuzzy loop material). They can be attached together to form a secure and adjustable bond.
What are the advantages of using hook and loop tape on banners?
Hook and loop tape provides a a quick, cost effective and adjustable method of hanging or attaching banners to a variety of surfaces.
Can hook and loop tape be used outdoors?
Yes, hook and loop tape is designed to withstand exposure to outdoor elements, making it perfect for outdoor as well as indoor banner installation.
How do I attach hook and loop tape to a banner and a wall?
To attach the tape to a banner, peel off the backing on the adhesive side and firmly press it onto the banner. Follow the same process for the wall or mounting surface. Ensure both surfaces are clean and dry before applying the tape. Press the banner against the wall to fasten the hook and loop sides.
Is hook and loop tape reusable?
Hook and loop tape is resusable and should be able to be attached and detached multiple times without losing effectiveness.
Can it be cut to a desired length?
Yes, hook and loop tape comes in roll sizes sufficient enough to enable it to be cut to lengths as required.
What widths of hook and loop tape are available?
We provide hook and loop tape in 20mm, 25mm and 50mm widths.
You may also like...
Starting at £150