Custom Printed Banners on High Quality Material
Our banners are printed on high quality banner material using the latest print technology. We offer an express 24 our printing service as well as a 2 year guarantee on all products. We provide a comprehensive end-to-end service for all of our banner products. The service includes site visits, banner design using our experienced in-house design team, digital printing, precision cutting, and banner installation. You can also opt to choose any combination of our end-to-end services to suit your specific requirements. Call today to arrange a free quotation or to speak to an adviser for more information.
Service Offerings
We offer a range of services that you can pick and choose from to get exactly the right package for your needs. You may just need us to print and finish your large format product using your own designs. But our in-house design team can also design your large format banner, board, poster, vinyl or stand for you, and our skilled team can install your chosen product for you too.
Get the very best out of your new large format banner, floor or wall graphic or brand new signage by using our professional installation service. All work is SafeContractor accredited and is undertaken by our highly-trained, fully-insured installers and is tailored to suit your specific installation requirements.
Get a Quote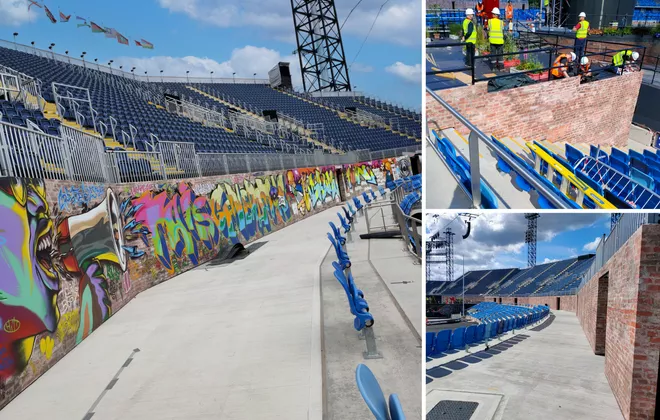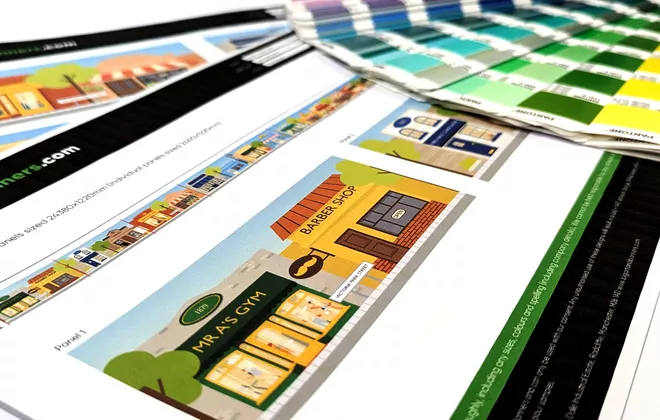 Whether you are a small business, a well-known brand, or an individual celebrating a birthday - our in-house design team can exceed your expectations.
View Design Services
Durable Banner Printing That Is Made to Last
Banner printing is an effective yet low cost way to advertise your business or product. We specialise in making eye-catching custom banners using state-of-the-art printing techniques that produce amazingly vibrant colours that won't fade or scratch away. Our banners are suitable for indoor and outdoor use and can be easily and safely stored until needed. We offer a range of banners suitable for commercial and non-commercial use, including retail and point-of-sale banner displays, advertising banners, banners for exhibition spaces and outdoor banner advertising. We also supply high quality mesh banners, roller banners, specialist banners and banner frames.
We also provide a range of other large format printing services including pop up stands, poster printing and vinyl graphics, board printing and fabric banners - all great options for your advertising and promotional activities.
Trade Accounts
Trade accounts are available for repeat customers who wish to simplify their ordering process and enjoy some great trade account benefits.
Trade Account Enquiry
Large Order Discounts
At Big Art and Banners, the more you buy the more you save. We offer unbeatable discount rates based on the size or quantity of your order.
Get Discount Info